YEAR OF ESTABLISHMENT
1980
OFFICE LOCATIONS
Ahmedabad
Bhopal
Delhi
Mumbai
Ghaziabad
Cochin
Morvi
Rajkot
TEAM
Chartered Accountants – 11+
Team size – 40+
About Us
R K Doshi & Co LLP is an Accounting, Tax, & Legal advisory firm. In 1956, Shri Kishore P. Doshi, Senior Advocate having practised Corporate Law started as a tax practitioner in 1956. In 1980, Shri Rajiv K. Doshi, established the Chartered Accountancy firm, R K Doshi & Co LLP.
With a team of 40+ people across all offices, we cater to wide spectrum of companies. Each of the service division has a dedicated team, thus enabling a dedicated service offering respectively for each of the services being Audit & Accounting, GST, Income Tax, International Taxation, Transfer Pricing, FEMA, Due Diligence, and niche offerings like Forensic Audit.
For more details on the organization, you may request a Fact Sheet.
UDCC Compliance Calendar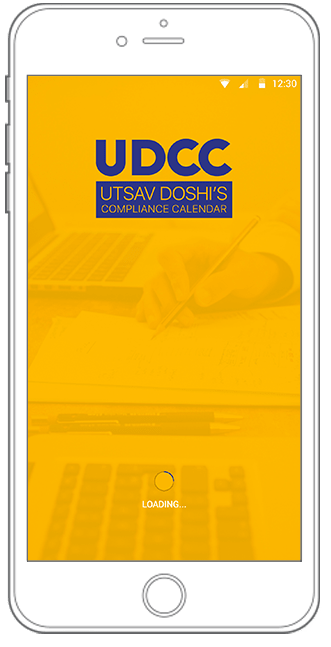 UDCC is a copyrighted application developed in-house, without any commercial interest, for free use by fellow chartered accountants and assessees. It was launched with the ambition of ensuring that no one has to go through painstaking interest or penal provisions due to over-sight. UDCC will remind you with due dates not only for Indirect & Direct Taxes but also for compliances in relation to RBI, VAT, Income Tax, ROC, GST, Professional Tax, SEBI, EPF, ESIC, and others. It is hence an exhaustive due date reminder enabling one to easily comply with various compliance deadlines. UDCC provides for a real time synchronisation with your default handset calendar and which means that you no longer have to operate / access UDCC separately. Your default calendar itself will incorporate the reminders as chosen by you. As a user, you can choose the regulations applicable to you.
Welcome to R K Doshi & Co LLP
The user wishes to gain more information on firm's practice areas and its professionals, for his/her own information and use. Information is made available to you only on your specific request ('pull basis') and any information obtained or material downloaded from this website is completely at your volition. None of the information contained on the website is in the nature of a professional opinion or advice. You must seek independent legal advice.
REQUEST A FACTSHEET
FACT SHEET of R K Doshi & Co LLP is available on a specific pull request.
Enter your email address if you wish to evaluate the credentials in lieu of a client relationship: