Goods and Services Tax (GST) was introduced as The Constitution (One Hundred and First Amendment) Act 2017, following the passage of Constitution 122nd Amendment Bill. Under GST, goods and services are taxed flat at the following rates, 0%, 5%, 12%, 18% and 28%. There is a special rate of 0.25% on rough precious and semi-precious stones and 3% on gold. In addition, there is a cess on select items like aerated drinks, luxury cars and tobacco products.
At the Central Level, following taxes are being subsumed
Central Excise Duty
Additional Excise Duty
Service Tax
Additional Customs Duty commonly known as CVD
Special Additional Duty of Customs.
At the State Level, following taxes are being subsumed
State VAT
Entertainment Tax
Octroi and Entry tax
Purchase Tax
Luxury tax
Taxes on Lottery
Our partner, Shri R. K. Doshi, has authored a book on GST. The said has been published in Gujarati language by GRCCI. If you are interested in obtaining a copy, you may fill in the form below: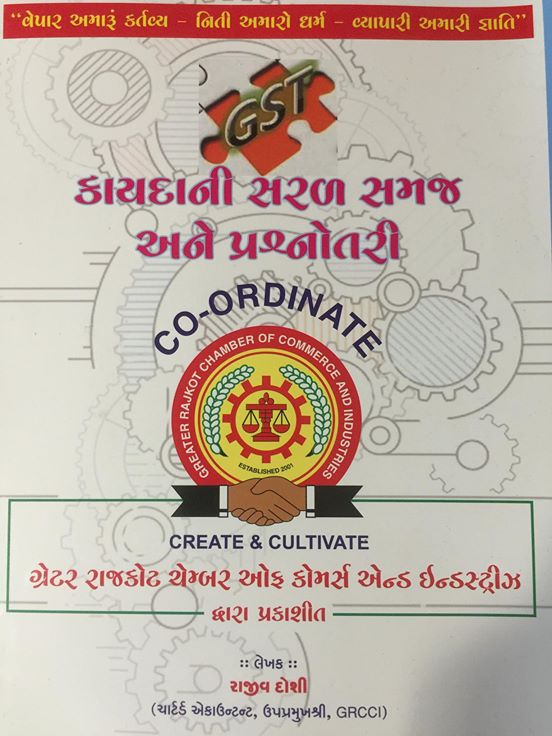 Request for GST book